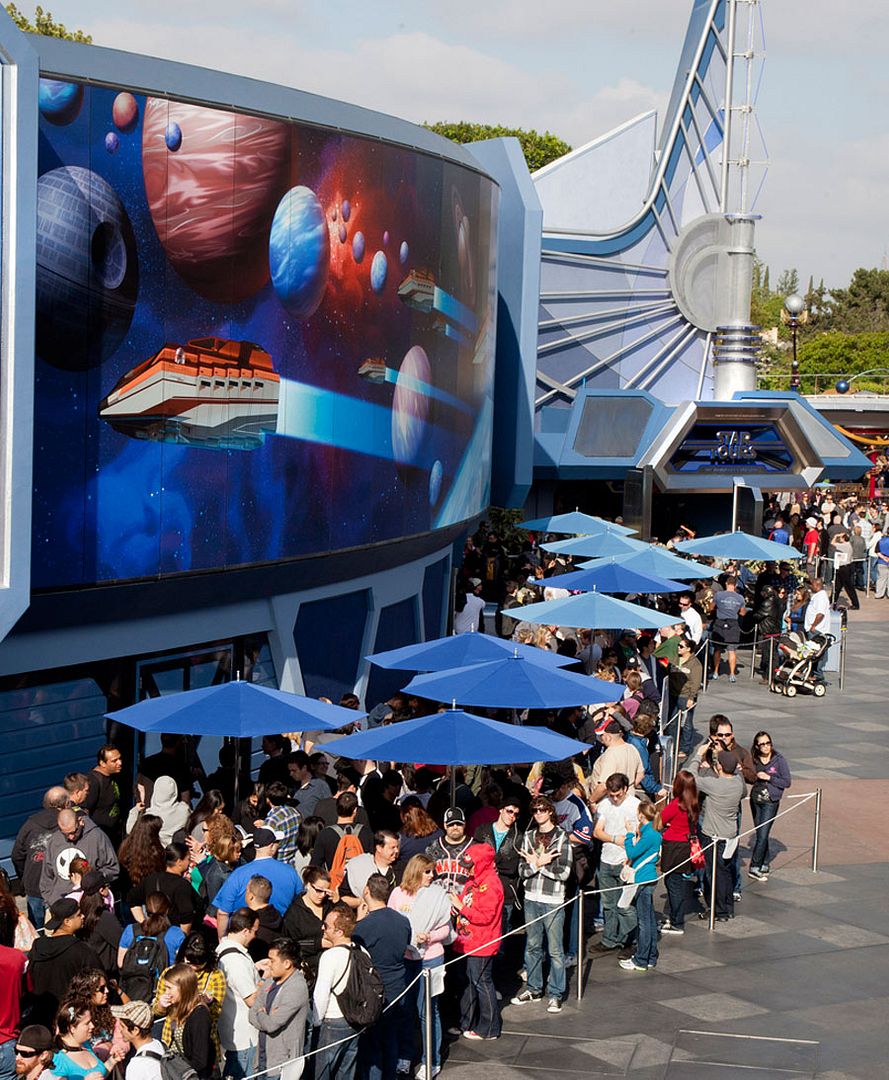 Star Tours 2 will have its grand opening in Disneyland on June 3 but yesterday DL fans had the pleasure to discover it during a specail day called "Star Tours 2 early departure". Hundreds of them were there for this soft opening!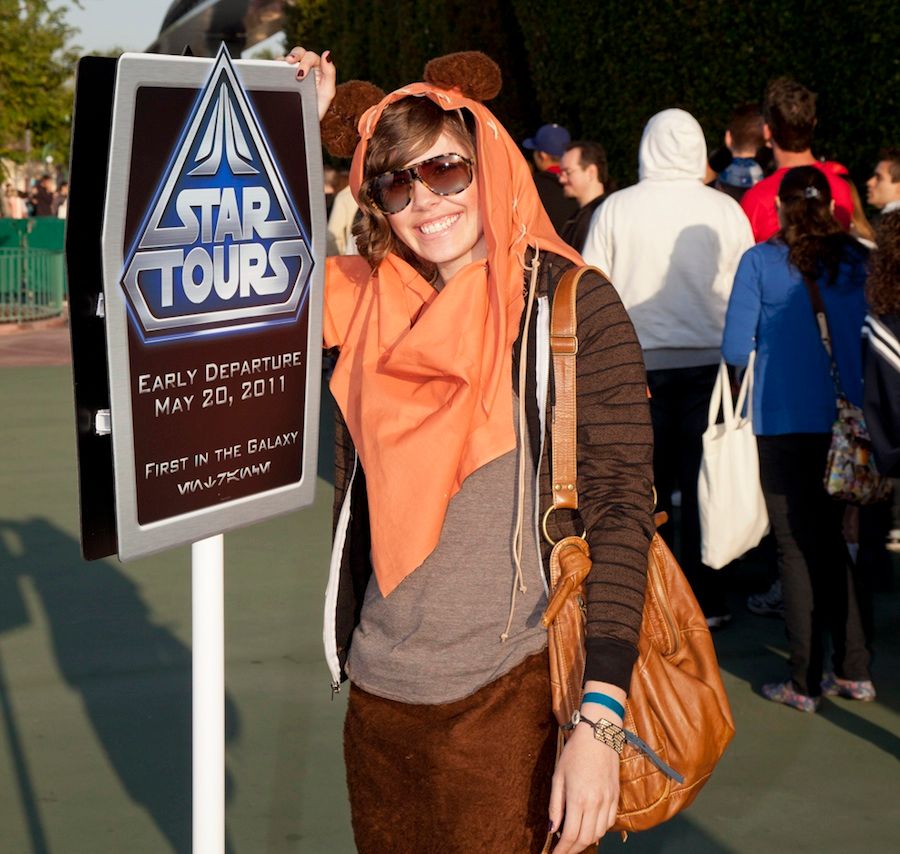 Here is a Disney Parks video showing the Disneyland fans reactions at the exit of the ride.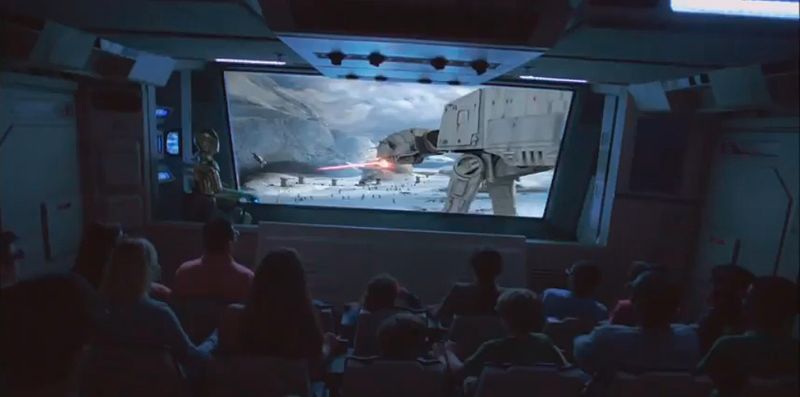 Yesterday Disney released the first official video showing the Star Tours queue decor and animatronics as well as clips for each ST 2 destination! And it looks fantastic!
Attractions Magazine also did a great walk-through video showing the DHS ST2 pre-show and AAs, plus official clips of the ride movies. More pics on
Attractions Magazine web site HERE.
And, we knew it had to happen, that from day one ST2 videos will appear on Youtube and here is the first one, filmed by Asianjma123 at Disneyland. Not only you will discover the new pre-show in the Starspeeder room but also the full ride video of one of the ST2 destinations.
A big spoiler warning: no need to say that the full ride video is a giant spoiler and if you prefer to keep the surprise you definitely must NOT watch the video, or at least the ride part. That said, we're in a democracy so it's up to you to make your own decision! And as it is a HD video, if you decide to watch it, watch it full screen!
Video by Asianjma123, copyright Disney - Lucas Film Ltd