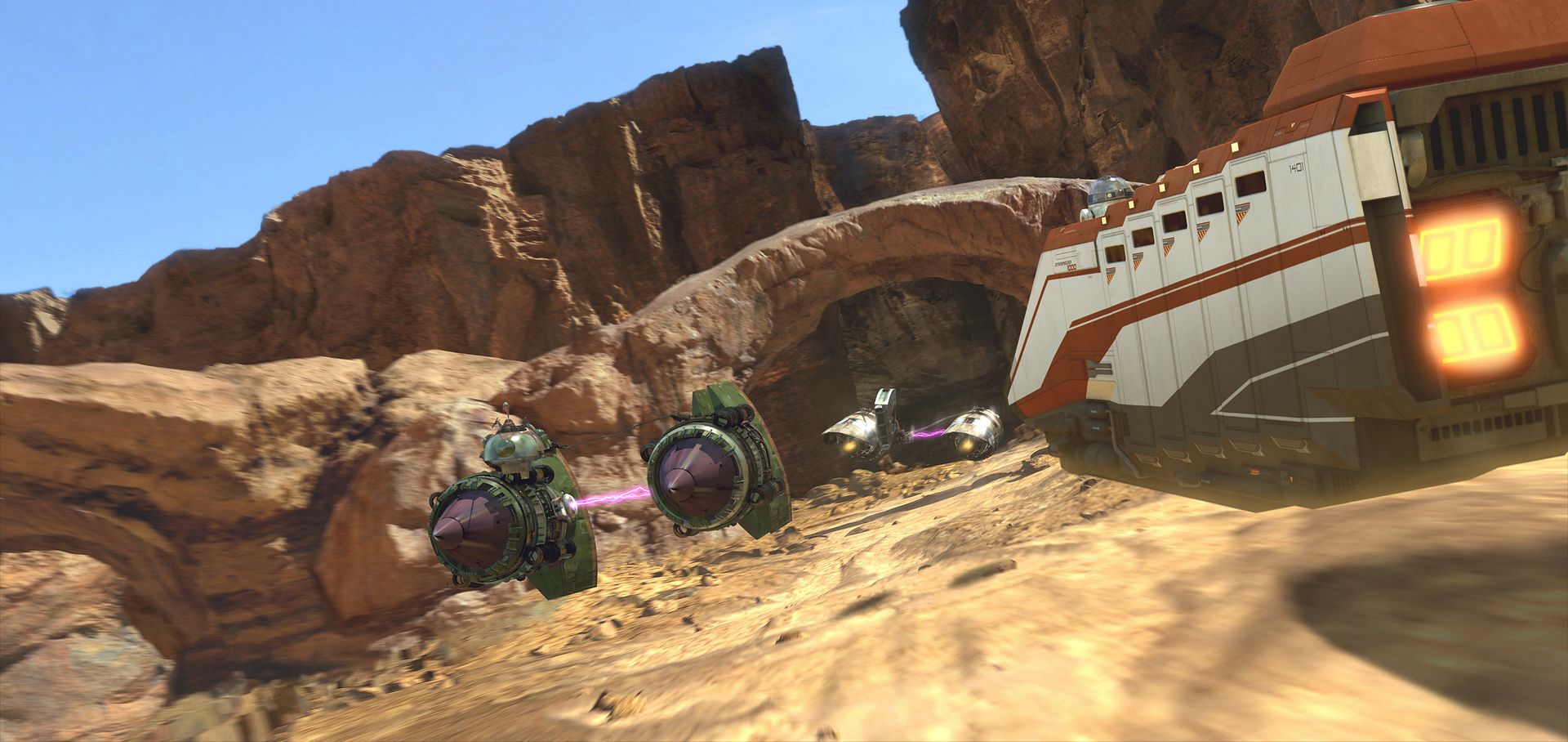 You'll find below three new Star Tours videos. The first one is a Disney officiall video of the highlights of the DHS Grand Opening, filmed on a different angle than the Inside the Magic video.
The next one filmed by robertlbeukema is an interesting video as it is filmed from the entrance of the attraction to the the shop at the exit so it'll show you the whole thing. The ride is not filmed in full so there is a "medium" spoilers warning.
And for the last one filmed at Disneyland there is a spoilers warning "high" as it shows a full ride - destinations: Tatooine / Coruscant - as well as the DL ST2 queue.
Videos: copyright Disney or robertlbeukema