Disney announced new Star Tours 2 merchandise and here is a choice of the most interesting items, beginning by this $22.95 set above of "incredibly detailed Starspeeder 1000 Spaceliner Collection. This boxed set features die-cast metal vehicles representing six spaceliners that are involved with the new Star Tours story".
Brad Schoeneberg, Product Developer for Toys and Games says ""We've been working on the Star Tours toys for about two years now. During the past two years, we have had a great relationship with Walt Disney Imagineering. They provided us with tons of reference material for the Starspeeders and other new characters. That partnership helped us capture wonderful details including the tiny droids seen on top of each of the Starspeeders."
Also available from opening day "the "Ambush at Star Tours" and the "Star Tours Travel Agency" action figure sets - $39.95 each. Favorite figures include the Sky Troopers who were created specifically for the attraction".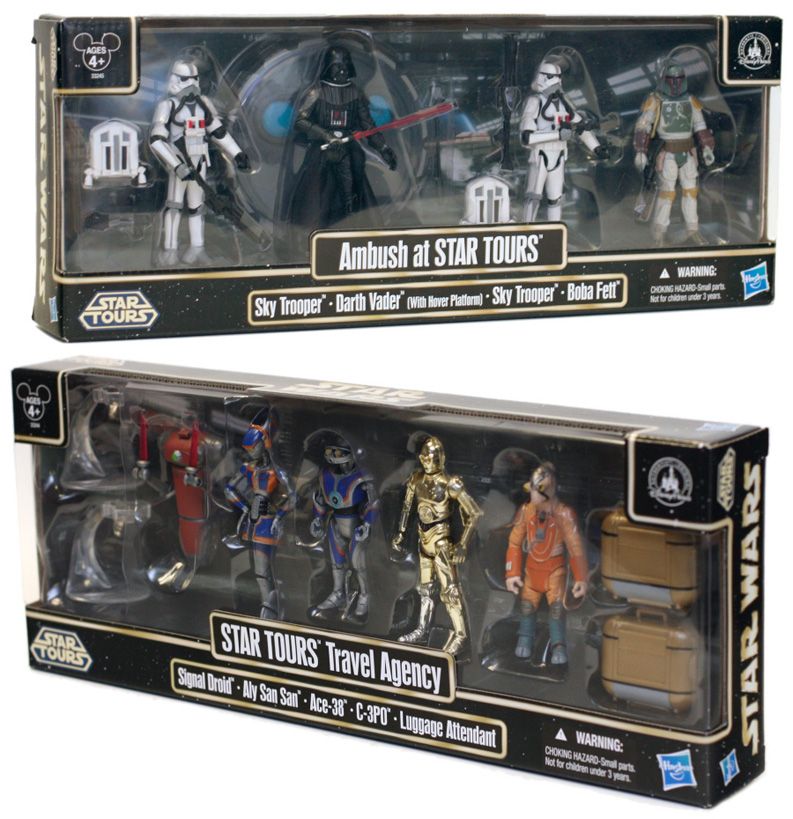 If you love T-shirts then you should be happy with these newly designed T-shirts, whether it will be the ones below...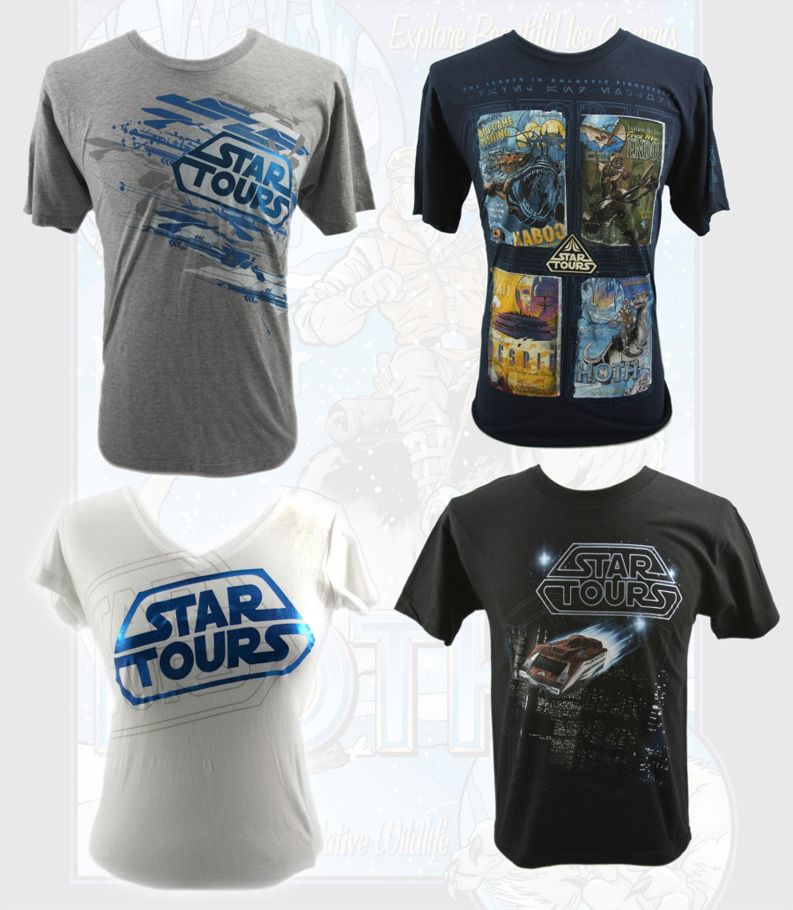 ...or this one which will be released at Disneyland, Anaheim, on opening day.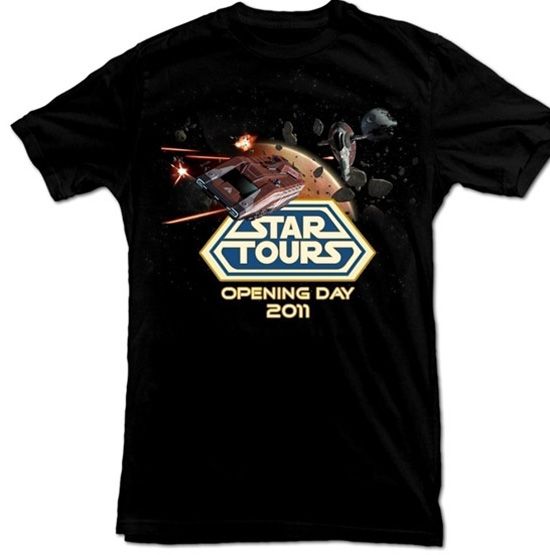 Another Disneyland Star Tours 2 item will be this "fine writing pen". Note that others Passholder Exclusive items "will include a commemorative coin, a limited edition pen and a Darth Vader T-shirt".
Pictures: copyright Disney